Hardware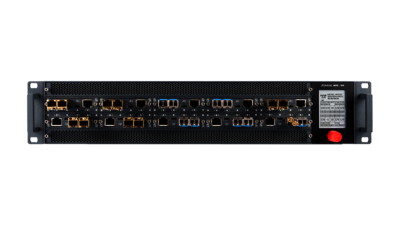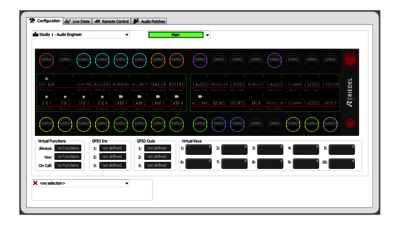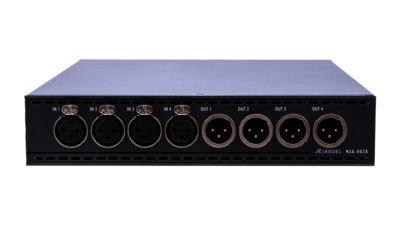 Artist is a decentralized, scalable digital intercom network that provides reliable communications and audio signal distribution for any audio or intercom application.
An Artist system can be anything from a single Artist frame to a vast, fiber-based and remotely connected network of nodes. Each modular node contains client cards that accept and distribute different types of signals including SMPTE 2110-30/31 (AES67), VoIP, DANTE, AVB, MADI, AES3 and analogue audio. At the present time, Artist is the only intercom platform that talks all audio standards – and its modular architecture allows for the easy accommodation of future standards.
Artist easily scales to fit any application from small theatres to OB vans to multi- national broadcast centers and global events. The non-blocking Artist system can be expanded from 8x8 to 1024x1024 ports and, via inter-node trunking, can connect several thousand subscribers within a single ecosystem. Scaling an Artist system is as easy as adding new client cards to an existing node or adding additional nodes (Artist-32, Artist-64, Artist-128, Artist-1024). This flexibility and modularity make Artist solutions futureproof and enable the system to scale to the demands of any project.
Artist 1024
ARTIST-1024
2RU frame with up to 1024 ports
High-density Universal Interface Cards (UIC) with up to 128 ports per card
Software-defined UICs can switch between SMPTE 2110-30/31 (AES67), Dante, MADI or router/processor/Artist fiber
New 2022-7 and N+1 redundancy schemes
Multiple independent sync domains per node
Flexible licensing scheme
Advanced frame design with reversible front-to-rear cooling