Venue Gateway Contribution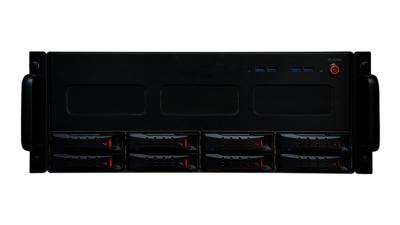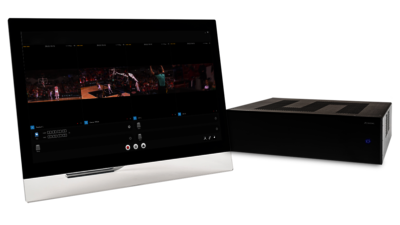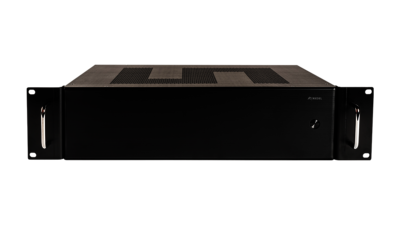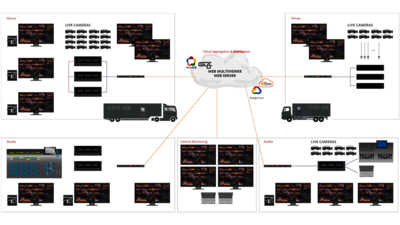 The Riedel Venue Gateway is a low-latency, bi-directional, multi-channel and multi-format contribution appliance bridging broadcast production infrastructures with distant venues. It aggregates and transports video signals, audio signals, and tally.
Supporting SRT and SDI connectivity, the Venue Gateway offers great agility for contribution feed delivery. The web management interface has been designed to centralize and simplify the configuration. Featuring codec formats like H.264 and H.265, this gateway solution provides software defined low-latency encoding and decoding on 8 bi-directional channels with the highest broadcast quality.
Its built-in low latency multiviewer lets remote or on-site engineers view all sources in real time and test the network infrastructure with pre-loaded content. The Venue Gateway offers seamless integration with direct SRT sources being sent to the ViBox platform.

Designed to provide flexibility and reliability to users, the Venue Gateway is a complete solution that addresses all requirements of modern-day remote production.
Hardware & Software
Venue Gateway
8 Channel bi-directional SRT encoder/decoder for remote production contribution
Built-in low latency multiviewer offering remote or on-site monitoring
Internal audio routing from encode to decode sources with embedded audio
Receives tally from remote production mixer for camera operators via TSL-5 or GPI/O
Easy and flexible to deploy with multiple format codecs with low latency, high quality signals
Aggregates all key requirements in a transport solution providing video, audio, and tally