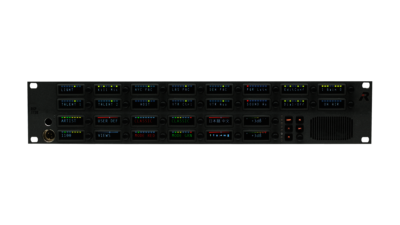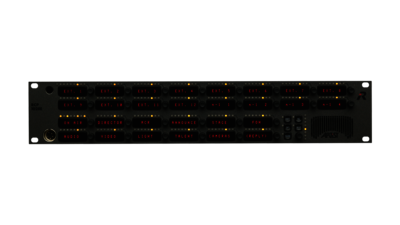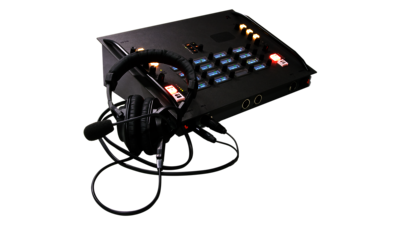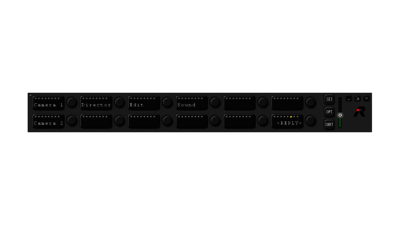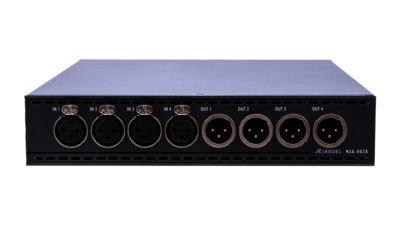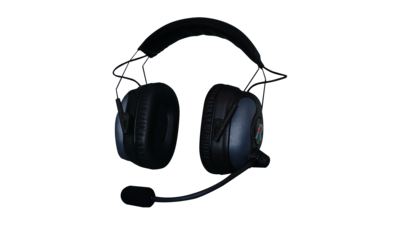 The Riedel CCP-1116 is a commentary unit for two commentators with integrated intercom functionality.
The device provides up to two commentary positions with high-quality mic preamps and all the intercom features known from Riedel Digital Matrix Intercom systems.
Combined in one compact device and cabled via one single CAT5 or COAX cable, the CCP-1116 reduces cabling effort, set-up time and points of failure. In addition the CCP-1116 provides a clearly arranged user interface with improved functionality at the commentary position including programmable buttons for communications and GPIOs as well as remote control of the commentary panel.
In the case of failure within the system - e.g. loss of the cable connection in between a CCP-1116 and the matrix – the stand- alone/emergency mode will be established without a loss of signal. ON AIR and MIC DIRECT OUT audio signals are available separately, and A/B combined at XLR outputs of the CCP-1116. AUX IN XLR inputs feed the Phones Monitor Mix and thus replace the monitor signals.
Intercom Controls:
16 free programmable intercom control keys with individual listen volume controls. For two-user operation the set of keys can be split, resulting in 8 intercom keys per commentator. Following Riedel's intuitive concept of integrated displays in the panel keys, the 1100 series features the next generation of high-res color OLEDs. With 65,000 colors and a resolution of 140 dpi these new displays provide excellent readability and are able to show up to eight highly detailed characters of up to 24x24 pixels, ideal for displaying icons and Asian characters. Definable marker colours for the keys complete the labeling options and provide instant function identification and signalization, e.g. for incoming calls. Function keys for fast operation: headset/panel mic, shift-page, F1, F2, options.