Tailor Made Solutions
Riedel customizes systems for every project. We are committed to always supply the perfect solution tailored to our customer's individual requirements. 
Our experienced project managers work with you right from the planning stage. Consultancy begins with the analysis of your specific demands, enabling us to choose the technologies and systems perfectly suited to your needs. Taking the entire project into consideration, we develop an infrastructure from start to finish.
Throughout our 30-year history, we have acquired great expertise in the planning, setup and operation of festival networks as well as the skill to handle the logistics of installations and projects of any size.
With our Remote Operations Center (ROC) located in Wuppertal, we are able to support our staff on site with everything they need. From active system monitoring to extensive troubleshooting support – our ROC significantly reduces the personnel and logistical production effort for us and our partners while maintaining the highest possible service quality.
Referee Communications in the Bundesliga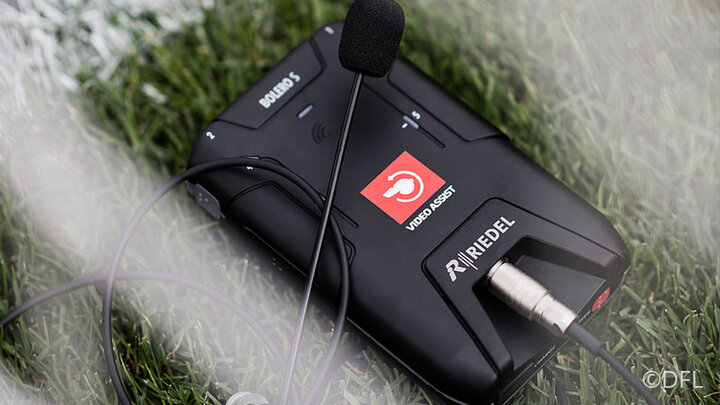 The 1st and 2nd German Bundesliga, as well as other European football leagues, rely on Riedel's Bolero S for bulletproof referee communications at all of their matches. Bolero S connects the referee with his on-field assistants and with the Video-Assist-Center in Cologne.
Along with custom engineering, part of the Managed Sports Services is the support provided by our Remote Operations Center (ROC) in Wuppertal. There, trained staff can dynamically monitor and adjust audio levels to ensure optimal performance.
Other sports leagues around the world are looking closely at Bolero S for their referee comms while new applications like coach communications are being trialed by several high-profile clubs.