Communication Solutions
Reliable and clear communication is vital to the success and safety of all professional events – and when it comes to complex communications systems, Riedel solutions are second to none.
We provide end-to-end installation and management across the globe, enabling you to effortlessly and efficiently connect many people at multiple locations. With more than 30 years of experience in radio solutions and a stock of professional radio devices covering several thousands, we work with you from consulting and planning through to execution, including frequency coordination, spectrum management and on-site service.
Riedel's intercom solutions continue to raise the bar by adding sophisticated functionalities and features that are easy to manage by any user. Wired or wireless: we have the right solution for crisp, clear and reliable communications. With our Artist communications platform, you'll get a highly modular and scalable intercom network designed for complex and challenging event productions. Or try out our groundbreaking and award-winning Bolero wireless intercom system featuring Riedel's exclusive ADR technology. This patented receiver technology makes Bolero communications succeed even in those challenging RF environments where other systems fail.
Communications at F1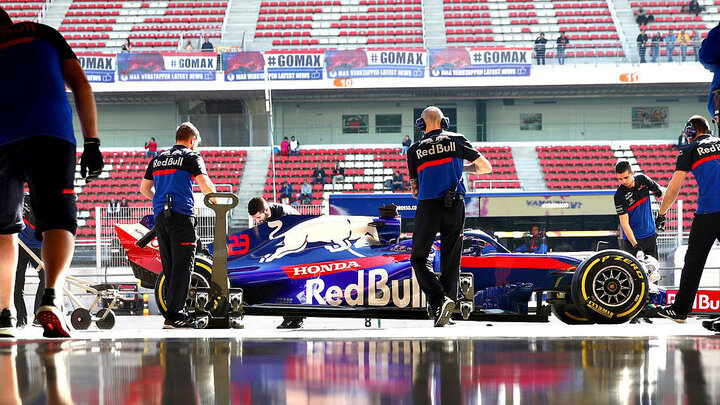 Riedel's custom engineering creates seamless, real-time communications between race control, teams, and drivers, making Formula 1 even more exciting for motorsport fans around the world. Involved in this racing series since 1993, Riedel manages all audio and video feeds received from the racetrack and distributes them to all racing teams, their factories, the F1 governing body, and the host broadcaster. A dedicated team of 20 engineers sets up the systems onsite and supports all teams and authorities each race weekend throughout the entire season.